I was thrilled to have been invited to speak at the Integrative Fertility Symposium in Vancouver, BC this month. It was a wonderful 4 days, jam packed with seminars from experts including medical doctors, reproductive endocrinologists, acupuncturists, herbalists and naturopathic doctors. 300 were in attendance, and the energy was phenomenal! The event started off with an inspirational opening ceremony, and followed by days of lectures, on nearly every imaginable topic within the realm of fertility treatment. Dr. Erica and I embarked on this adventure together, and it was a weekend to remember!
I gave two lectures – the first was "Immunological Infertility – Effectively Treating Complex Cases", and the second was "The 6 Factors to Successfully Treat PCOS with Integrative Medicine". I also participated in a panel discussion on the "Best Fertility Diet" with Dagmar Ehling, and Laura Erlich. We ended up agreeing, for the most part – that fertility diets should be individualized, and should be comprised of whole foods. That said, we did discuss different case situations and which dietary approaches may suit a patient's needs the best.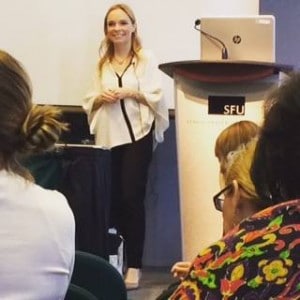 I received many questions after each seminar and was presented with numerous fascinating case questions by other practitioners. Over 200 practitioners signed up for information on my book, many more than I had imagined would do so. Very exciting, indeed.
Some of the lectures that I enjoyed the most included a lively discussion on the birth control pill, and it's effects on sexual desire and even partner selection in women with Keith Bell L.Ac. and Anish Shah MD, and a friendly yet spirited panel discussion on the role of Acupuncture on the day of IVF transfer, with the trifecta of TCM – Randine Lewis, Brandon Horn, and Lee Hullender Rubin.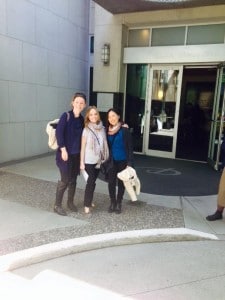 I also purchased a lovely new scarf, had some delicious sushi, and several meals revolving around – yes – salmon! When in BC…one must have salmon. And…speaking of BC – what a beautiful, breathtaking city.