Dr. Alexandra Triendl-Dimitriu ND – BHRT | Thyroid | PCOS | Mental Health
Dr. Alex has worked as a licensed Naturopathic Doctor for over 10 years focusing on women's health and is a member of the Endocrinology Association of Naturopathic Physicians.

Her focus includes endocrine disorders such as PCOS,  thyroid, perimenopause and adrenal dysfunction. Her practice also encompassess blood sugar regulation, fertility care, inflammation, weight and stress management.
Dr. Alex also has a strong background supporting patients with a wide variety of mental health concerns, such as anxiety, depression and trauma.

She employs botanical medicine, professional supplementation, diet and lifestyle medicine and bioidentical hormone replacement therapy in her practice.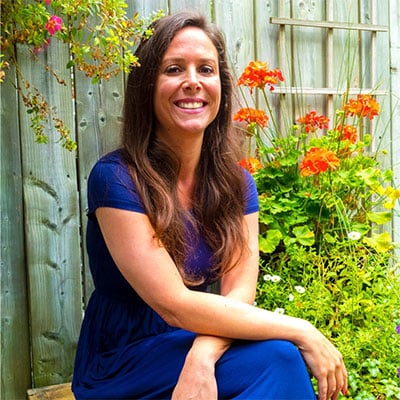 Dr. Alexandra's Clinical Experience
Dr. Alex also has years of working in the Eating Disorder Recovery field using compassionate inquiry, acupuncture, supplements and somatic therapies. She has extensive understanding of nervous system dysregulation and teaches her patients emotional regulation to access stored traumas in the body or simply assisting her patients through emotional experiences.
She has also spent years working alongside medical doctors in a walk-in clinic in Toronto and has experience treating a wide variety of patients and conditions.
A Little Bit About Dr. Alex
As a young girl, I spent a few years of my childhood living in New Delhi, India. There I discovered at an early age the realities of human suffering and the tremendous power of healing that is possible and available to all people. I would gather plants and pretend to heal animals and anyone that would accept my help!
Years later, I returned as an adult to embark on a Naturopathic student internship in the foothills of the Himalayas working alongside medical and Ayurvedic doctors, Reiki masters and homeopaths.
Prior to entering Naturopathic College I worked in Pharmaceutical Research and had a glimpse of the drug development process.
Recently and to my surprise I found myself moving through peri-menopause and chose to go the Bioidentical Hormone Therapy route. It felt like a difficult time where I often found myself confused, anxious, depressed, tired and of course all the physical symptoms that accompany this transition. I am passionate about helping women during this very pivotal and sacred time in their lives. I am an advocate for Women's and Environmental Health. I've written for the CAND journal on chemical sensitivities and have presented my experience and knowledge on Eating Disorder Recovery.
Dr. Alex graduated from Queen's University in Kingston, Ontario with a Bachelor of Arts (Hons) in Art History. (Her mother owned an Art gallery and thought this was her path!) It wasn't.
Many years later, she graduated from The Canadian College of Naturopathic Medicine and gained her Doctor of Naturopathy degree (ND) and completed her clinical internship at the Robert Schad Naturopathic Clinic and the Parkdale Community Center providing free Naturopathic services to the community.
She also spent a week shadowing the world renowned and pioneer in Women's Health, Dr. Tori Hudson ND in Portland, Oregon.
Dr. Alex is a member and in good standing with The College of Naturopaths of Ontario. She is a member of the Ontario Association of Naturopathic Doctors and the Canadian Association of Naturopathic Doctors.
Fees for Dr Alexandra Triendl-Dimitriu, ND