Naturopathic Fertility Support
If you would like to use all natural drug-free methods to boost your fertility, we can help. We've been carefully crafting effective natural fertility protocols over the past 18 years when Dr. Fiona McCulloch began treating patients suffering with infertility.
Our NDs  have developed specialized knowledge on natural fertility care and are constantly working together on patient cases to provide optimal outcomes. If you're tired of trying to figure this out on your own, we can guide you. We can teach you what works and what doesn't, and take the guesswork out of trying to get pregnant naturally.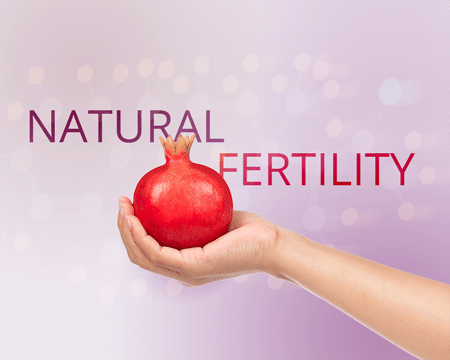 If you've been having trouble conceiving for a while, you may not be ready to go down the traditional fertility clinic route yet. We can often help you to get pregnant with effective naturopathic fertility treatments that are a lot less expensive and risky than IVF.
Because we are licensed naturopathic doctors, our treatments can usually be covered by insurance.  We do not bill providers directly, but we will provide you with an official receipt which you may submit to your provider. Contact us if you have any further questions!
Fertility Cycle Monitoring
One of the most important parts of improving fertility naturally involves natural cycle monitoring. We have extensive knowledge about basal body temperature charting and other natural fertility detection methods. We can teach you how to tell when you are the most fertile, and tell you exactly when to have intercourse to optimize conception. You will dramatically increase your chances of conceiving on any given cycle using these techniques.
Naturopathic Fertility Assessment
Your Doctor will assess your fertility status by carefully examining your cycles, and fertility "signs and symptoms". We'll also assess your adrenal (stress) glands and other body systems through a urine test and order any specific testing required to solve missing pieces of your fertility puzzle. We can look at your basal body temperature charts to determine if there are hormonal imbalances that may be a factor in your difficulty conceiving.
Natural Fertility Treatments with Naturopathic Medicine
Treatments vary from patient to patient depending on unique needs. Although our treatments are natural and generally extremely safe, they are also powerful fertility boosters. We've tried many treatments for patients over the years and have honed in on the treatments, products and brands that are most effective.
The main natural fertility treatments that we offer include
Nutraceutical Supplements (antioxidants, vitamins, oils, minerals, enzymes)
Herbal Medicines
Fertility Nutrition and Naturopathic Diets specific to your needs
Fertility Acupuncture
Naturopathic Glandulars – Products which balance hormone levels
Natural Fertility Lifestyle Counseling (dos and don't's)
How these Treatments Work as Natural Fertility Boosters
Improving Egg Quality
Improving Implantation Rates
Increasing Blood Flow to Pelvic Organs
Reducing Inflammation in the Pelvic Organs
Balancing Hormones
Reducing Stress, since stress has been shown to impact fertility
Increasing your Overall Health & Nutritional Status
Learn more about the
fees
involved with our natural fertility program. Fees can be covered by most insurance plans.