About Our Women's Health Program
Our NDs are quite familiar with and have a strong focus on all women's health conditions.
We have supported the unique health needs of thousands of women's through adolescence, young adulthood, pregnancy and post-partum, perimenopause and after menopause.
Women's Health Clinic Offering Naturopathic Treatments Toronto
Bacterial and Atrophic Vaginitis
Bio-Identical Hormone Prescriptions
Cervical Dysplasia and HPV
Fibrocystic Breasts
Irregular periods
Osteoporosis
Ovarian Cysts
Painful Periods
Perimenopausal Neurological Symptoms
Pituitary Conditions
Premenstrual Syndrome and PMDD
Recurrent Urinary Tract Infections
Recurrent Yeast Infections
Sleep Disorders
Uterine Fibroids
Naturopathic Women's Health: How it Works
The first visit for women's health is 90 minutes long, which will include a full health assessment by your naturopathic doctor. After taking an extensive history if we need more information we may suggest lab tests that are typically carried out before your next visit to the clinic.
Hormonal conditions are complex and interrelated. We use laboratory testing to understand the true nature of hormonal imbalances so we can correct hormones in relationship to each other.
Our NDs also have a deep knowledge of the hormonal cycles in women and what levels should be at different times. Knowing WHEN to test is as important as knowing WHAT to test, when it comes to hormones! The right testing eliminates guessing and helps patients achieve their goals.
At the end of your first visit, you'll receive the first stage of your treatment plan including diet suggestions/meal plans, lifestyle counseling, botanical medicine, supplements, and lifestyle suggestions.
Our prescribing NDs also offer bio-identical hormone therapy including NDT (Thyroid), Progesterone and Estrogen formulations to address various hormonal needs.
For women looking to support their pregnancy health, our naturopathic pregnancy and birth program can optimize health for both yourself and baby, and prepare your body for labour.
Our Doctors who are taking New Patients for Women's Health
Articles on Women's Health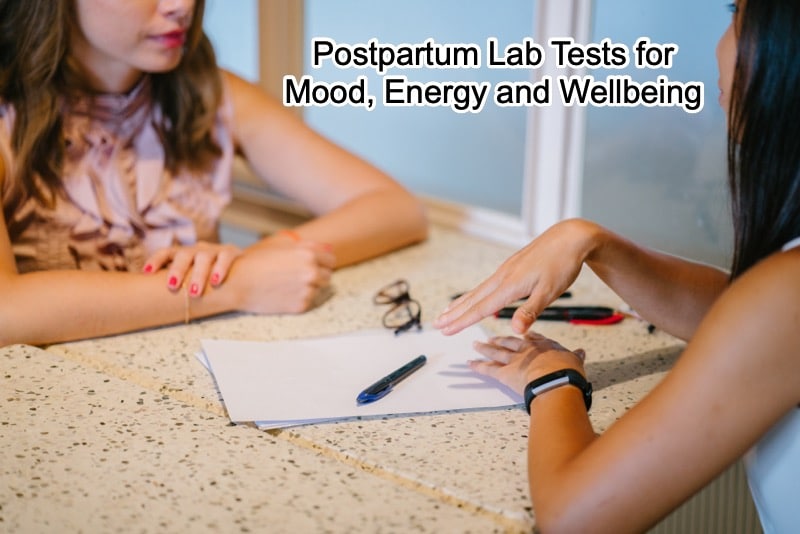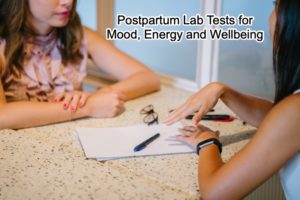 Women's Health
Postpartum tests for mood, energy and wellbeing can optimize health in mothers. This article details the most important labs to run in the postpartum period.
Read More »