Our naturopathic pregnancy care program is for women who wish to improve health for both mother and baby during pregnancy. This program is ideal for all pregnant women and is also a natural progression for patients of our fertility programs who have conceived and would like to continue naturopathic care during the prenatal period.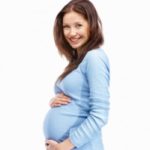 Monitoring and Diagnostics
Your pregnancy will be monitored with diagnostics including fetal doppler, blood pressure, weight, fundal height, and urinalysis.
Your nutritional status will be optimized and you will receive the most recent research and information on prenatal nutrition and pregnancy health. This program will ensure you are doing everything possible to optimize your baby's health and prevent conditions such as allergies and eczema in baby. High quality supplements which have been proven by research to optimize health and development of baby may be prescribed by your Naturopath, always using maximally absorbed forms.
Health Conditions Associated With Pregnancy
The naturopathic pregnancy care program also offers effective natural treatments for many disorders of pregnancy including sciatica, nausea, constipation, muscle cramps, prevention of toxemia, colds and flus, anxiety, and skin conditions.
In the third trimester, your Naturopath will provide you with information to help you prepare for birth, including traditional formulas to strengthen and tonify the uterus, and formulas to help you heal quickly and naturally after the birth of baby.
Overall this program is an excellent add-on to your routine obstetrical or midwife care and will fully round out prenatal care and ensure optimal health in your pregnancy.