Polycystic Ovarian Syndrome (PCOS) affects approximately 10-15% of women of reproductive age. This complex endocrine disorder impacts both the reproductive and metabolic systems in the body, which can affect women's ability to conceive. In fact, the prevalence of infertility among women with PCOS varies between approximately 70-80%. In many cases however, difficulty conceiving in PCOS is actually subfertility – meaning that fertility can be achieved with the right treatment.
Furthermore, PCOS is one of the most common causes of anovulatory infertility — a lack of ovulation. This article will explore the causes of PCOS infertility, standard treatment options, and naturopathic approaches to treatment.
A variety of different reasons can cause an inability to conceive with PCOS. One of the more prevalent reasons is irregular or absent ovulation. This causes difficulty determining the most fertile time in your cycle.
Many women use ovulation stripes to detect a surge in Luteinizing Hormone (LH), which is a good indication that ovulation is near. However, in women with PCOS, that LH can be elevated throughout the entire cycle. In addition, high androgen levels (a group of testosterone hormones) and high insulin in the blood can cause ovulatory dysfunction.
Other potential infertility considerations among women with PCOS include poor egg quality, and low-grade inflammation.
Letrozole is used as an aromatase inhibitor. In simplest terms, it blocks testosterone from converting to estrogen. It improves the endometrial lining within the uterus, and supports healthy follicle development for ovulation.
Injectable gonadotrophins or Follicle Stimulating Hormone (FSH) is considered after unsuccessful treatment with oral medications. These medications are known as Gonal-F or Menopur and are used to help stimulate the ovaries to produce eggs.
In vitro fertilization (IVF) is the last treatment option if the previous two treatment options are unsuccessful.
Other medications considered are metformin—to help with insulin sensitivity—and clomiphene citrate (aka Clomid). However, clomiphene citrate has been discontinued in Canada.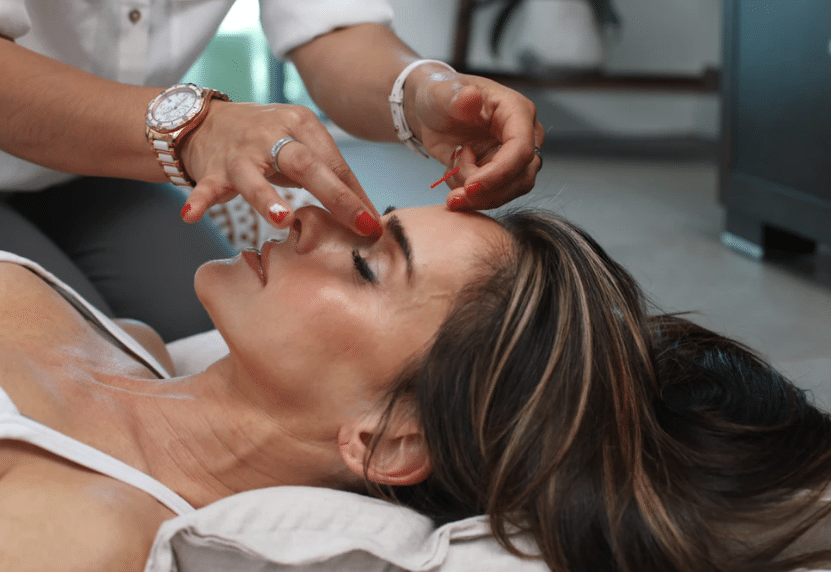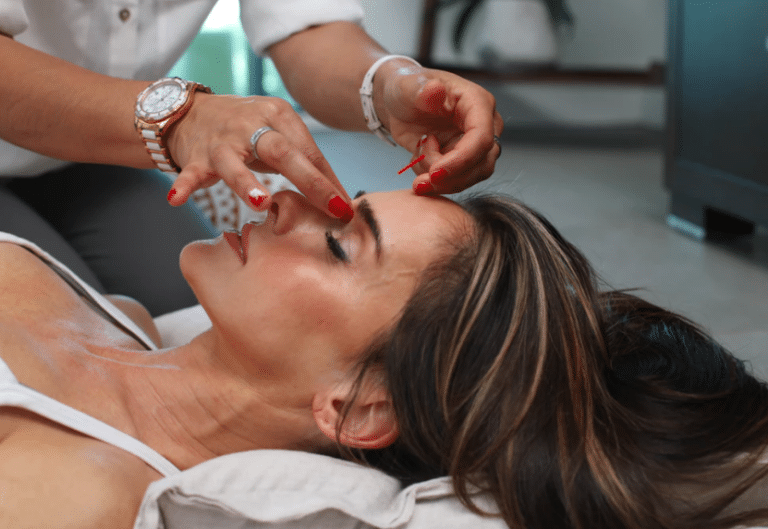 Acupuncture
Acupuncture can help to stimulate ovulation in women with PCOS. Studies have been conducted using electro-acupuncture, which is the application of a pulsating electrical current to the acupuncture needles. One study demonstrated that women with PCOS who received electro-acupuncture over a period of 3 months resulted in improved ovulation rates, lowered testosterone, and improved metabolic markers. [4]
Botanical Medicine
Botanical medicine has also been shown to be effective at inducing ovulation. In a randomized control trial with 100 women with PCOS, it was found that black cohosh (Cimicifuga racemosa) extract can be used as an alternative to conventional medication[1].
Black cohosh is a phytoestrogen, so it can help to balance out the body's estrogen levels.
Other herbs commonly used in practice to reduce high testosterone levels include white peony, licorice, and saw palmetto.
Lifestyle
There are a small number of studies showing that mindfulness-based stress-reduction techniques can help to improve depression, anxiety, stress, and overall quality of life in women with PCOS when used as an adjunctive therapy[3].
In addition, yoga and meditation can improve glucose, lipid, and insulin levels[2]. Furthermore, moderate- to high-intensity interval training can be helpful for improving insulin sensitivity. This in turn will ultimately help to support ovulation.
Diet
If you have PCOS, one of the most influential ways you can impact your chances of conceiving is eating a diet that supports healthy glucose and insulin levels. High insulin levels can drive testosterone production, especially in the ovaries. As a result, this can prevent estrogen from rising and ovulation from occurring.
Incorporate good, healthy fats and protein in each meal to balance your insulin and glucose levels throughout the day. In addition, be sure to eat a diet with a high amount of vegetables to ensure your body gets the vitamins, nutrients and antioxidants it needs to build a good-quality egg.
Figuring out what to eat can be difficult. As such, it's best to consult with a Naturopathic Doctor who is well-versed in PCOS. They can give you dietary advice specific to your individual needs and requirements!
Natural Progesterone Suppositories
Progesterone is a key hormone to support a healthy pregnancy. Often times progesterone is low in women with PCOS. This can be due to poor development of the follicle and late ovulation. This can result in relatively higher estrogen levels in the second part of the cycle preventing adequate progesterone levels to support a healthy pregnancy. Natural progesterone suppositories can help to regulate ovulation and prevent miscarriages. Talk to your Naturopathic Doctor about this option! 
Kamel, H. H. (2013). Role of phyto-oestrogens in ovulation induction in women with polycystic ovarian syndrome. European Journal of Obstetrics & Gynecology and Reproductive Biology, 168(1), 60–63. https://doi.org/10.1016/j.ejogrb.2012.12.025
Nidhi, R., Padmalatha, V., Nagarathna, R., & Ram, A. (2012). Effect of a yoga program on glucose metabolism and blood lipid levels in adolescent girls with polycystic ovary syndrome. International Journal of Gynecology & Obstetrics

,

118

(1), 37–41.

https://doi.org/10.1016/j.ijgo.2012.01.027
Stefanaki, C., Bacopoulou, F., Livadas, S., Kandaraki, A., Karachalios, A., Chrousos, G. P., & Diamanti-Kandarakis, E. (2015). Impact of a mindfulness stress management program on stress, anxiety, depression and quality of life in women with polycystic ovary syndrome: a randomized controlled trial. Stress

,

18

(1), 57–66.

https://doi.org/10.3109/10253890.2014.974030
Stener-Victorin, E., Waldenström, U., Tägnfors, U., Lundeberg, T., Lindstedt, G., & Janson, P. O. (2000). Effects of electro-acupuncture on anovulation in women with polycystic ovary syndrome. Acta Obstetricia et Gynecologica Scandinavica

,

79

(3), 180–188. Retrieved from

http://www.ncbi.nlm.nih.gov/pubmed/10716298
Fees for Dr Fiona McCulloch ND