Essential Supplements for Fertility with PCOS
Supplements for PCOS have become so vast it can be hard to determine exactly which products are important for you. Ultimately, it still depends on each individual and you should always consult a Naturopathic Doctor before taking any supplementation.
That said, the guide below can help you understand both why these supplements are important for fertility, and the research behind them. Read on to learn about the top 5 supplement options for PCOS and infertility.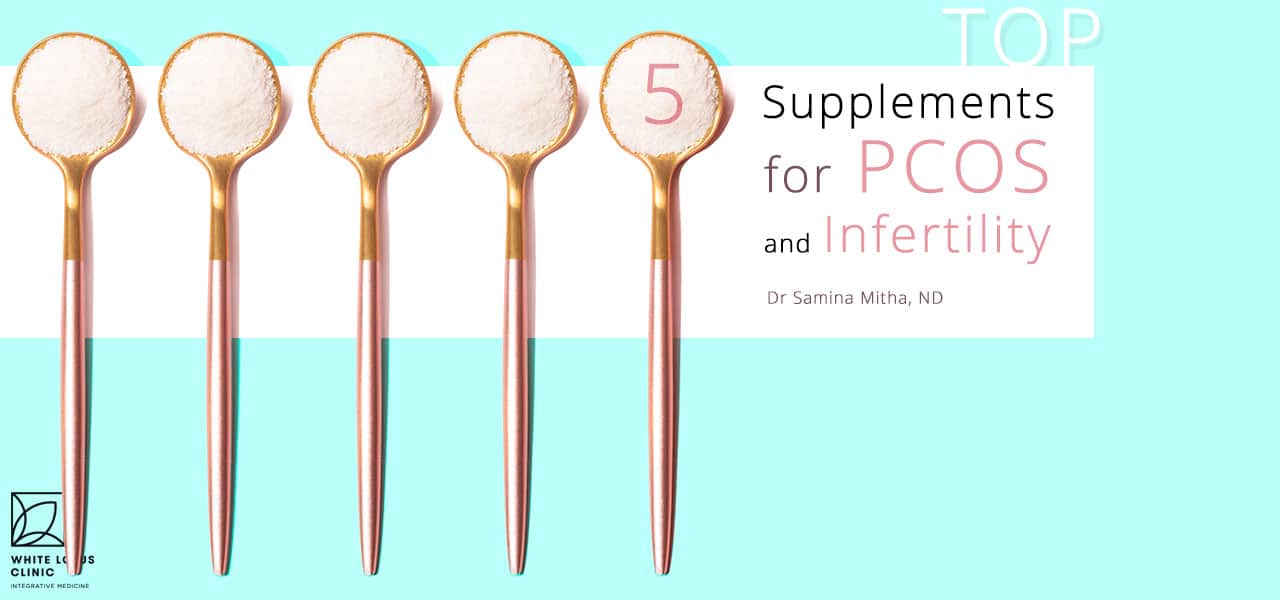 1. Myo-Inositol
As far as supplements for PCOS go, Myo-inositol is by far one of the most talked about therapeutic supplements for women with PCOS who are trying to conceive. Myo-inositol can have a big impact in supporting ovarian health. This supplement has many benefits, so this is a short list of its highlights:
2. NAC
N-acetyl cysteine (NAC) is a very important supplement that has been specifically researched for PCOS and infertility. NAC is derived from the amino acid L-cysteine, and has been historically used to thin mucous during bronchitis and other chest concerns. Below are the benefits of NAC supplements for PCOS and Infertility:
3. CoQ10
The mitochondria is a body cell that produces energy. In order to produce energy, it requires CoQ10. Ovaries actually have some of the largest concentrations of mitochondria in the body. Additionally, only the mitochondria from the mother is passed down into the embryo. As a result, mitochondrial health is crucial to the formation of healthy embryos. The benefits of CoQ10 include:
4. Vitamin D
Vitamin D is most commonly known to be the "sunshine" vitamin. In addition, it's extremely important for women with PCOS who suffer from hormonal imbalances. In fact, vitamin D is actually more similar to a hormone, and influences many biochemical processes in the reproductive system. This system contains vitamin D receptors throughout the ovary, endometrium, and placenta. The effects of correcting a deficiency in this vitamin include :
5. Botanicals
Since there are so many botanicals available that can help to support patients who have PCOS and are suffering from infertility, it's hard to choose just one! Below is a list of a few botanicals and how they can help to support PCOS.