Here is my article on naturopathic treatments for autoimmune infertility which was published in the March 2011 NDNR Journal.
Read Part 2 of this article here.
I'm in the last few days of my pregnancy and so on the eve of my little one's arrival I wanted to post an article which has touched me personally as my own mother suffered with rheumatoid arthritis and fertility concerns.
Infertility is a reproductive disease which has an enormous impact on the quality of life for millions of patients. It affects 1 in 5 of all couples, and most patients undergo extensive diagnostic and treatment interventions on their journey to create a family. Infertility has a myriad of causes including endocrine disorders, gynecological disease, infectious disease, circulatory disease and aging and cellular health. Autoimmune disorders are also implicated in reproductive disorders and may especially play a role in unexplained cases of infertility.  There is good evidence that some naturopathic supplements may be able to re-establish a more normal immune function, resulting in improvements in natural fertility.  We use them extensively when patients want to take a more natural approach to their fertility in our Toronto Clinic
It is known that autoimmune diseases such as diabetes, autoimmune thyroiditis and systemic lupus erythematosis are linked to decreased fertility. Other causes of infertility such as premature ovarian insufficiency, endometriosis and polycystic ovarian syndrome include autoimmune components. In many unexplained cases of infertility, inflammatory processes may be involved or antibodies may be directed against hormones, clotting factors, or reproductive tissues such as the ovaries or testes. The research into autoimmune infertility is just in its beginning, but as naturopathic physicians there are valuable tests and treatments we can provide to our patients who present either with known autoimmune disorders and difficulty conceiving, or with the ever enigmatic diagnosis of "unexplained infertility".
The biological factors involved in autoimmune infertility are various. These include a multitude of cellular and inflammatory changes. Some of the most common factors are discussed below.
Endometriosis has many autoimmune components including elevated levels of cytokines, and T- and B-cell abnormalities. Peripheral monocytes are more active, and peritoneal macrophages are present in higher numbers with higher activity levels. This causes increased inflammatory cytokine release.
There are alterations in B-cell activity and an increased incidence of autoantibodies in women with endometriosis. Like classical autoimmune diseases, endometriosis has been associated with polyclonal B-cell activation, immunological abnormalities in T- and B-cell functions, increased apoptosis, tissue damage, multiorgan involvement, familial occurrence, possible genetic basis, involvement of environmental cofactors, and association with other autoimmune diseases. TNF-a, levels are elevated in the peritoneal fluid of patients with endometriosis. In women with endometriosis, TH2 mediated immunity humoral responses are commonly elevated.
A 2001 study found that 50% of endometriosis patients had autoantibodies to candida enolase. The same study found increased levels of these antibodies in patients with a list of other autoimmune conditions.
Autoimmune Thyroid Disease and Infertility
Thyroid diseases involving antithyroid antibodies have been correlated to infertility and increased pregnancy loss. Autoimmune thyroid disease, even in the absence of hypothyroidism has been associated with infertility and reduced response to fertility treatment. It has also been associated with gluten related autoimmunity. Autoimmune thyroid disease can lead to hypo or hyperthyroidism which can impact fertility and cause miscarriage.
Other Autoimmune Diseases and Fertility
Antinuclear antibodies (ANAs ) which have been associated with infertility can be present in conditions such as SLE, Sjogren's syndrome, Raynaud's syndrome, and can also be detected in women with a history of exposure to chemicals such as bisphenol-A.
Addison's disease is associated with anti-ovarian antibodies which can reduce ovulatory function and cause premature ovarian failure in severe cases.
Patients with celiac disease may have multiple nutritional deficiencies that can lead to infertility. Celiac disease has been linked to recurrent miscarriage, pregnancy complication and infertility. A 2010 study found that between 5-10% of women with a history of stillbirth, recurrent miscarriage, intrauterine growth restriction, and infertility were seropositive for transglutaminase IgA compared to 1% of the control group. Latent celiac disease may be a major cause of unexplained infertility.
In approximately 20% of women with premature ovarian insufficiency(POI), autoimmune factors can be found. POI can be linked to autoimmune thyroid disease, Addison's disease, or SLE or may have unknown etiology. Women may have antibodies against the ovarian tissues, or reproductive hormones such as FSH.
Antisperm antibodies are another cause of infertility. These can be present in either male or female patients. They are commonly found in males after vasectomy procedures, and their presence can make vasectomy difficult to reverse. Antisperm antibodies affect the ability of the sperm to penetrate the egg or reduce motility by attaching to the tail of the sperm . They have also been associated with antiphospholipid antibodies. Antisperm antibodies are generally produced by CD19+/5+ B cells and are associated with elevated natural killer cells and anti-dna antibodies.
Autoimmune Blood Clotting Disorders
Disorders with increased antiphospholipid antibodies( APAs) including anti-cardiolipin antibodies cause a hypercoagulatory state in the blood and can be associated with reproductive failure and recurrent miscarriage. These antibodies can be found in systemic diseases such as SLE, or on their own.
Immunological Considerations for Patients with Reproductive Challenges
A condition of TH1 cytokine dominance can be associated with the inability to conceive or maintain a pregnancy. In women with high TH1/TH2 ratios there is an increased incidence of pregnancy loss and infertility however for different autoimmune conditions the predominant immune pathway may differ.
Natural killer (NK) cells
Elevated peripheral NK cells are associated with many systemic autoimmune diseases but can also be found in women with unexplained infertility conditions. NK cells produce TH1 cytokines including TNF-alpha and Interferon gamma. These cytokines are normally involved in cellular toxicity directed at cancerous cells and viruses . If increased in early pregnancy, the presence of NK cells and their cytokines can disrupt the growth and development of the embryo. TNF-alpha works as a signal to other immune cells which then migrate to the uterus to attack the non-self invader which has been immunologically detected. A 1999 study found that in women who had repeated miscarriage, there was markedly increased NK cell cytotoxicity associated with a rise in CD56+CD16+ and a drop in CD56+ cells. Another special type of NK cell called uterine NK (uNK) cells have a protective immunosuppressive effect locally in the endometrium. Dysfunction of these cells has been associated with pregnancy loss.
Homocysteine and Folate Metabolism
Both folate deficiency and hyperhomocysteinemia are known to be risk factors for infertility and pregnancy complications. Errors in these pathways caused by genetic mutations have been associated with autoimmune diseases Patients with a mutation of the MTHFR gene have difficulty reducing 5,10-methylenetetrahydrofolate to 5-methyltetrahydrofolate. 5- methyltetrahydrofolate is used to convert homocysteine to methionine by the enzyme methionine synthase.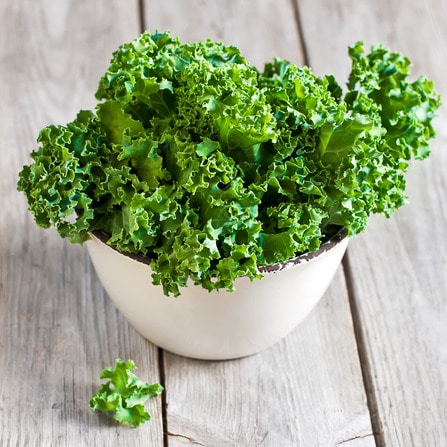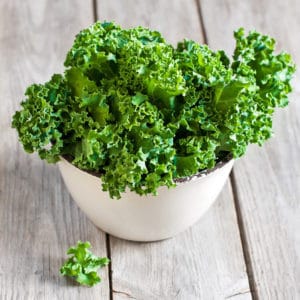 A 2010 study on a group of 71 Swedish and Finnish female patients with unexplained infertility found a higher incidence of folate metabolism polymorphisms compared to women in the general population. Folate receptor blocking autoantibodies have also been related to subfertility
Folate metabolism disorders can can lead to reduced cell division, inflammatory cytokine production, altered nitric oxide metabolism, increased oxidative stress, abnormal methylation reactions and thrombosis. This causes problems with folliculogenesis and implanting or maintaining a healthy pregnancy. In males, defects in this pathway can impair spermatogenesis.
Naturopathic Laboratory Testing
There are important laboratory tests that should be completed for patients who have immunological issues along with fertility concerns.  In addition to general and endocrine panels for infertility, consider testing for homocysteine, CRP, ESR, ANA panels, APA panels, PTT, Partial PTT, DHEA-S, TSH, Antithyroglobulin, Antithyroid peroxidase, HBA1C, CBC, diurnal cortisol, MTHFR and Methylation, and assessments for candida, and gluten sensitivity testing.
Clinically, I have found that optimal homocysteine levels should be 8mmol/L or below in patients with autoimmune infertility factors.
TH1 to TH2 ratios can be a very helpful tool for designing treatment plans. NK assays and testing for genetic variants in addition to MTHFR are also available.
Autoimmune Infertility: Conventional treatments
These vary depending on results found and can include low dose aspirin, anti-coagulants, corticosteroids, IVIG, Lymphocyte immunization therapy (LIT) and TNF-alpha blockers. These are often combined with IVF or other assisted reproductive technologies.
Naturopathic Treatments for autoimmune related infertility
Some of the following treatment options may be considered after a thorough assessment determines specific autoimmune factors.
To reduce TH1 dominant inflammatory responses in patients who require it, maritime pine extract (100mg bid), resveratrol ,(100mg bid) , and green tea EGCG (300mg catechins bid), . Maritime pine, and resveratrol also inhibit platelet aggregation and thrombosis,,. The antioxidant effects of these substances are also beneficial.
Proline rich polypeptides such as those found in bovine colostrum may favour a shift towards TH1 and downregulate overactive TH2 responses.
High quality omega 3 fish oil. 2 – 3g of EPA and DHA daily to aid with inflammatory and thrombotic disorders . A 2007 study on mice found that a ratio of 23:14 EPA to DHA decreased tnf alpha in 8 hours. EPA also regulates autoimmune markers in endometriosis
L-5-methyltetrahydrofolate 5mg daily, vitamin B12 1000mcg qd and vitamin B6 75mg qd to improve homocysteine and folate metabolism. Screen for history of cancer before using high dose folate. Trimethylglycine 1000mg qd may also be used to lower homocysteine levels in selected patients.
N-Acetyl Cysteine 600mg bid. Reduces inflammatory cytokines. Improves autoimmune thyroid disease NAC also enhances semen parameters and the oxidative status and quality of the endometrium . NAC also protects the integrity of ovaries subjected to physical and oxidative damage, and aids liver detoxifcation pathways.
For patients with thyroid antibodies, l-selenomethionine 200mcg daily. If hypothyroid, use of bio-identical hormone therapy may be indicated to prevent miscarriage. Trace minerals for thyroid function are also be beneficial.
Thyroid protomorphogen may be useful for patients with antithyroid antibodies to act as a decoy. Increase dosage slowly to 1 tablet tid.
Elimination of gluten should be implemented as required for patients with positive serology.
Probiotics 20 billion CFUs daily. Rotate strains monthly to modulate immunity and repair gut lining. Treat candida if present.
Support liver detoxification pathways.
Bio-identical progesterone is a potent immunosuppressive agent capable of blocking both cytokine release and action . May be used in the luteal phase of the cycle to support early pregnancy.
DHEA – can be useful in premature ovarian insufficiency and to improve pregnancy rate and reduce miscarriage in advanced maternal age. It has also been found to be beneficial in the treatment of autoimmune disease,, and to reduce NK cell activity. DHEA should only be used after serum DHEA-S and androgen evaluation. Dose adjusted according to patient need but is often 25mg tid or less.
Stress and Fertility:  Addressing stress is very important in all patients suffering from the effects of reproductive challenges. Autoimmune diseases are aggravated by stress as it can increase humoral immunity and shift TH1:TH2 ratios. Adrenal therapies, sufficient sleep, yoga, meditation, movement therapy, and prayer can all positively effect patients in this journey. We routinely identify and treat concerns related to stress and infertility in our Toronto clinic.
As medical director of our Toronto based naturopathic clinic focused on the treatment of infertility, I see so many cases where autoimmunity influences reproduction.  Quelling the immunological response can improve implantation and reduce miscarriage, allowing for a successful pregnancy.
Beer, A, Kantecki J, Reed J.  Is your Body Baby Friendly?  1st edition. AJR Publishing 2006.
Nothnick, WB.  Treating endometriosis as an autoimmune disease. Fertility and sterility. 2001 Aug;76(2): 223-231.
Antsiferova YS, Sotnikova NY, Posiseeva LV, Shor AL. Changes in the T-helper cytokine profile and in lymphocyte activation at the systemic and local levels in women with endometriosis. Fertil Steril. 2005;84(6):1705-11.
Gitlits VM, Toh BH, Sentry JW. Disease association, origin, and clinical relevance of autoantibodies to the glycolytic enzyme enolase. J Investig Med. 2001. 49(2):138-45.
Kim NY, Cho HJ, Kim HY, et al. Thyroid Autoimmunity and its Association with Cellular and Humoral Immunity in Women with Reproductive Failures. Am J Reprod Immunol.2011;65(1):78-87
Ott J,  Aust S,  Kurz  C et al. Elevated antithyroid peroxidase antibodies indicating Hashimoto's thyroiditis are associated with the treatment response in infertile women with polycystic ovary syndrome. Fertility and sterility. 2010;94(7): 2895-2897.
Guliter S, Yakaryilmaz F, Ozkurt Z, et al. Prevalence of coeliac disease in patients with autoimmune thyroiditis in a Turkish population. World J Gastroenterol 2007; 13(10): 1599-1601
Geva E, Lerner-Geva L, Burke M, Vardinon N, Lessing JB, Amit A. Undiagnosed systemic lupus erythematosus in a cohort of infertile women. Am J Reprod Immunol. 2004;51(5):336-40.
Kumar A, Meena M, Begum N, et al. Latent celiac disease in reproductive performance of women  Fertility and sterility 24 November 2010. Epub ahead of print
Yamada H, Atsumi T, Kato EH, et al. Prevalence of diverse antiphospholipid antibodies in women with recurrent spontaneous abortion. Fertil Steril. 2003;80(5):1276-1278.
Kwak-Kim JY, Chung-Bang HS, Ng SC, et al. Increased T helper 1 cytokine responses by circulating T cells are present in women with recurrent pregnancy losses and in infertile women with multiple implantation failures after IVF. Human Reproduction. 2003;18(4):767-73.
Emmer P, Nelen W, Steegers, E et al.  Peripheral natural killer cytotoxicity and CD56posCD16pos cells increase during early pregnancy in women with a history of recurrent spontaneous abortion Hum. Reprod. (2000) 15(5): 1163-1169
Dosiou C, and Giudice  LC. Natural Killer Cells in Pregnancy and Recurrent Pregnancy Loss: Endocrine and Immunologic Perspectives.  Endocr. Rev. 2005;26(1):44-62.
Tamura T, Picciano MF. Folate and human reproduction. Am J Clin Nutr. 2006;83:993–1016
Mao R, Fan Y, Zuo L, et al. Association study between methylenetetrahydrofolate reductase gene polymorphisms  and Graves' disease. Cell Biochem Funct. 2010; 28(7): 585-90.
Brustolin S, Giugliani R, Felix TM. Genetics of homocysteine metabolism and associated disorders. Braz J Medio Res, 2010; 43(1):1-7
Klotz L, Farkas M, Bain N, et al.  The variant methylenetetrahydrofolate reductase c.1298A>C (p.E429A) is associated with multiple sclerosis in a German case-control study. Neurosci Lett. 2010; 468(3):183-5.
Altmäe S, Stavreus-Evers A, Ruiz JR, et al. Variations in folate pathway genes are associated with unexplained female infertility. Fertil Steril. 2010;94(1):130-7.
Klotz L, Farkas M, Bain N, et al. The variant methylenetetrahydrofolate reductase c.1298A>C (p.E429A) is associated with multiple sclerosis in a German case-control study. Neurosci Lett. 2010; 468(3):183-5.
Safarinejad MR, Shafiei N, Safarinejad S. Relationship Between Genetic Polymorphisms of Methylenetetrahydrofolate Reductase (C677T, A1298C, and G1793A) as Risk Factors for Idiopathic Male Infertility. Reprod Sci. 2010 Oct 26 [Epub ahead of print]
Cho KJ et al.  Inhibition mechanisms of bioflavonoids extracted from the bark of Pinus maritime on the expression of pro inflammatory cytokines. Ann NY Acad Sci. 2001;(928)141-56.
Falchetti R, Fuggetta MP, Lanzilli G, Tricarico M, Ravagnan G. Effects of resveratrol on human immune cell function. Life Sci. 2001; 21;70(1):81-96.
Tian J, Gao J, Chen J, et al. Effects of resveratrol on proliferation and apoptosis of TNF-alpha induced rheumatoid arthritis fibroblast-like synoviocytes. Zhongguo Zhong Yao Za Zhi. 2010;35(14):1878-82.
Zvetkova E, Wirleitner B, Tram NT, Schennach H, Fuchs D. Aqueous extracts of Crinum latifolium (L.) and Camellia sinensis show immunomodulatory properties in  human peripheral blood mononuclear cells. Int Immunopharmacol. 2001;1(12):2143-50.
Gillespie K, Kodani I, Dickinson DP, et al. Effects of oral consumption of the green tea polyphenol EGCG in a murine model for human Sjogren's syndrome, an autoimmune disease. Life Sci. 2008 Oct 24;83(17-18):581-8.
Araghi-Niknam M, Hosseini S, Larson D, Rohdewald P, Watson RR. Pine bark extract reduces platelet aggregation. Integr Med. 2000 Mar 21;2(2):73-77
Belcaro G, Cesarone MR, Rohdewald P, et al. Prevention of venous thrombosis and thrombophlebitis in long-haul flights with pycnogenol. Clin Appl Thromb Hemost. 2004 Oct;10(4):373-7
Olas B, Wachowicz B, Saluk-Juszczak J, Zielinski T. Effect of resveratrol, a natural polyphenolic compound, on platelet activation induced by endotoxin or thrombin. Thromb Res. 2002 Aug 15;107(3-4):141-5.
Figueras M, Olivan M, Busquets S, López-Soriano FJ, Argilés JM. Effects of Eicosapentaenoic Acid (EPA). Treatment on Insulin Sensitivity in an Animal Model of Diabetes. Improvement of the Inflammatory Status. Obesity (Silver Spring). 2010 Sep 30. [Epub ahead of print]
Vanschoonbeek K, Feijge MA, Paquay M, et al. Variable hypocoagulant effect of fish oil intake in humans: modulation of fibrinogen level and thrombin generation. Arterioscler Thromb Vasc Biol. 2004 Sep;24(9):1734-40.
Dangardt F, Osika W, Chen Y, et al. Omega-3 fatty acid supplementation improves vascular function and reduces inflammation in obese adolescents. Atherosclerosis. 2010; 212(2):580-5.
Bhattacharya A, Sun D, Rahman M, Fernandes G. Different ratios of eicosapentaenoic and docosahexaenoic omega-3 fatty acids in commercial fish oils  differentially alter pro-inflammatory cytokines in peritoneal macrophages from C57BL/6 female mice. J Nutr Biochem. 2007 Jan;18(1):23-30.
Netsu S, Konno R, Odagiri K, Soma M, Fujiwara H, Suzuki M. Oral eicosapentaenoic acid supplementation as possible therapy for endometriosis. Fertility and sterility. 2008; (90)4: 1496-1502.
Stanislaus R, Gilg AG, Singh AK, Singh I. N-acetyl-L-cysteine ameliorates the  inflammatory disease process in experimental autoimmune encephalomyelitis in Lewis rats. J Autoimmune Dis. 2005 May 3;2(1):4.
Poncin S,  Colin IM, Decallonne B, et al. N-Acetylcysteine and 15 Deoxy-?12,14-Prostaglandin J2 Exert a Protective Effect Against Autoimmune Thyroid Destruction in Vivo but Not Against Interleukin-1a/Interferon ?-Induced Inhibitory Effects in Thyrocytes in Vitro. The American journal of pathology. 2010;177(1)219-228
Ciftci H, Verit A, Savas M, Yeni E, Erel O. Effects of N-acetylcysteine on semen parameters and oxidative/antioxidant status. Urology. 2009;74(1):73-6.
Estany S, Palacio JR, Barnadas R, Sabes M, Iborra A, Martínez P. Antioxidant activity of N-acetylcysteine, flavonoids and alpha-tocopherol on endometrial cells in culture. J Reprod Immunol. 2007; 75(1):1-10.
Mishra DP, Dhali A. Endotoxin induces luteal cell apoptosis through the mitochondrial pathway. Prostaglandins Other Lipid Mediat. 2007;83(1-2):75-88.
Usta U, Inan M, Erbas H, Aydogdu N, Oz Puyan F, Altaner S. Tissue damage in rat ovaries subjected to torsion and detorsion: effects of L-carnitine and N-acetyl cysteine. Pediatr Surg Int. 2008; 24(5):567-73
Zagrodzki P, Ratajczak R. Selenium supplementation in autoimmune thyroiditis female patient–effects on thyroid and ovarian functions (case study). Biol Trace Elem Res. 2008; 126(1-3):76-82.
Turker O, Kumanlioglu K, Karapolat I, Dogan I. Selenium treatment in autoimmune thyroiditis: 9-month follow-up with variable doses. J Endocrinol. 2006;190(1):151-6.
Negro R, Greco G, Mangieri T, Pezzarossa A, Dazzi D, Hassan H. The influence of selenium supplementation on postpartum thyroid status in pregnant women with thyroid peroxidase autoantibodies. J Clin Endocrinol Metab. 2007;92(4):1263-8.
Gärtner R, Gasnier BC, Dietrich JW, Krebs B, Angstwurm MW. Selenium supplementation in patients with autoimmune thyroiditis decreases thyroid peroxidase antibodies concentrations. J Clin Endocrinol Metab. 2002; 87(4):1687-91.
Howard L. Weiner, MD. Oral tolerance for the treatement of autoimmune disease. Annual Review of Medicine. 1997; (48): 341-351.
Raghupathy R, Al-Mutawa E, Al-Azemi M, Makhseed M, Azizieh F, Szekeres-Bartho  J. Progesterone-induced blocking factor (PIBF) modulates cytokine production by lymphocytes from women with recurrent miscarriage or preterm delivery. J Reprod Immunol. 2009 Jun;80(1-2):91-9
Mamas L, Mamas E. Premature ovarian failure and dehydroepiandrosterone Fertil Steril.2009;91(2):644-646.
Gleicher N, Ryan E, Weghofer A, Blanco-Mejia S, Barad DH. Miscarriage rates after dehydroepiandrosterone (DHEA) supplementation in women with diminished ovarian reserve: a case control study. Reprod Biol Endocrinol. 2009 Oct 7;7:108.
Solerte SB, Precerutti S, Gazzaruso C, et al. Defect of a subpopulation of natural killer immune cells in Graves' disease and Hashimoto's thyroiditis: normalizing effect of dehydroepiandrosterone sulfate. Eur J Endocrinol. 2005;152(5):703-12.
Crosbie D, Black C, McIntyre L, Royle PL, Thomas S. Dehydroepiandrosterone for systemic lupus erythematosus. Cochrane Database Syst Rev. 2007;(4):CD005114
Hazeldine J, Arlt W, Lord JM. Dehydroepiandrosterone as a regulator of immune  cell function. J Steroid Biochem Mol Biol. 2010;120(2-3):127-36.
Calcagni E, Elenkov I. Stress system activity, innate and T helper cytokines,  and susceptibility to immune-related diseases. Ann N Y Acad Sci.2006;1069:62-76